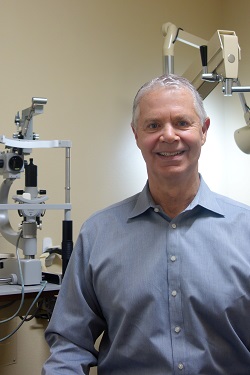 Dr. Schulz is a board certified Optometric Physician in ocular therapeutics. After receiving his undergraduate degree from Miami University (Oxford, Ohio) in Chemistry, he served as a Captain in the United States Air Force with service in Southeast Asia. Following a post graduate Doctorate at Southern College of Optometry in Memphis, Tennessee, Dr. Schulz served at Beaufort Naval Hospital as Chief of Optometry and Parris Island, South Carolina as Chief of Eye Services. Upon completion of his military duties, he joined the staff at St. Luke's Laser & Cataract Institute in Tarpon Springs, Florida. In addition to seeing patients during his 16 year tenure at St. Luke's, he became an adjunct professor for four major colleges and helped train over 120 doctors. Dr. Schulz is now solo in private practice at his new office, Schulz Eye Care.
We offer full service eye care from vision correction with glasses and contact lenses to eye health matters such as eye infections, glaucoma, as well as management of cataract, macular degeneration and diabetic retinopathy. Dr. Schulz has extensive experience providing patients with the best possible options for diagnosis and treatment of glaucoma and dry eye conditions.
Dr. Schulz has been caring for patients in Pasco, Pinellas and Hernando Counties since 1979.
Email Dr. Schulz: drschulz@schulzeyecare.com